2023 STAY…. Retreat for Women in 12 Step Recovery
August 18 @ 3:00 pm

-

August 20 @ 11:00 am
STAY…strong in your recovery. STAY…connected to your Higher Power. STAY… alive in a network of amazing women working the12-Steps.
2023 STAY…. Retreat for Women in 12 Step Recovery
Join us for a weekend of relaxation and rejuvenation at the 2023 STAY…. Retreat for Women in 12 Step Recovery! This in-person event starts on Fri Aug 18 2023 at 3:00 PM Eastern Daylight Time and is located at 7143 Flats Rd, Tallassee, TN 37878.
Take a break from the stresses of everyday life and connect with other women in recovery. Our retreat will feature workshops and activities designed to help you deepen your spiritual practice and strengthen your sobriety. You'll also have plenty of time to unwind and enjoy the beautiful surroundings.
When women gather together for a shared purpose, a deep sense of sisterhood is created. The retreat's emphasis is on supporting the strength and healing of the Recovery community by coming together with love and respect for ourselves and others.
STAY is open to all anonymous fellowships…AA, NA, OA, SA, ACA, CoDA, Codependent, Family Support, etc.
STAY is a purposeful and playful retreat to…
DEEPEN your RECOVERY
STRENGTHEN your NETWORK
GROW your SPIRITUAL CONNECTION
STAY Features:
⚈ Prudence S. – Speaker Meeting
⚈ Recovery Tools Workshops
⚈ Recovery Countdown
⚈ Campfire with S'mores
⚈ Drumming Circle
⚈ Candlelight Memorial Service
⚈ Team Building Activities
⚈ Free Time to Rest, Make Friendships & Build Community
⚈ Creative Arts Experience
⚈ Walking & Hiking Trails, Ropes Courses
⚈ Delicious, Bountiful Meals
⚈ Small Group based on Fellowship (AA, NA, OA, ACA, Codependent, any Anonymous Group)
COST: $179 for all the above PLUS…
….a ton of fun & networking that leads to friendship & connection.
REGISTRATION DEADLINE: August 11.
( You must register separately for the Creative Art yet. There is a separate ticket for this. Tickets will give more details.)
The STAY Retreat is held at…
Eagle Rock Camp
7143 Flats Road, Tallassee, TN 37878
(50 minutes from downtown Knoxville, TN)
https://www.eaglerockcamp.com/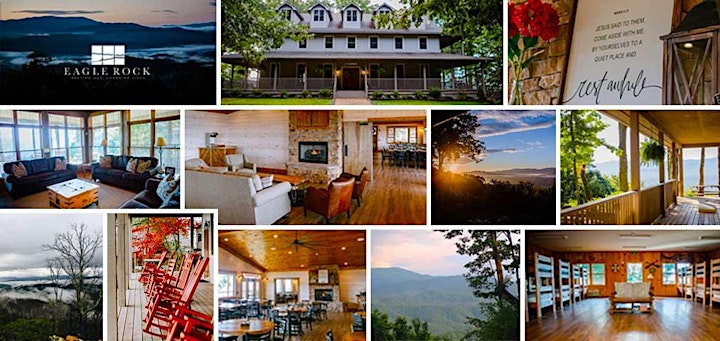 Sponsored by Walking with Joy – Relationship, Loss & Grief Recovery
Walking with Joy's mission is to equip the broken-hearted so they will be empowered to find hope and healing and transform their emotional pain into peace.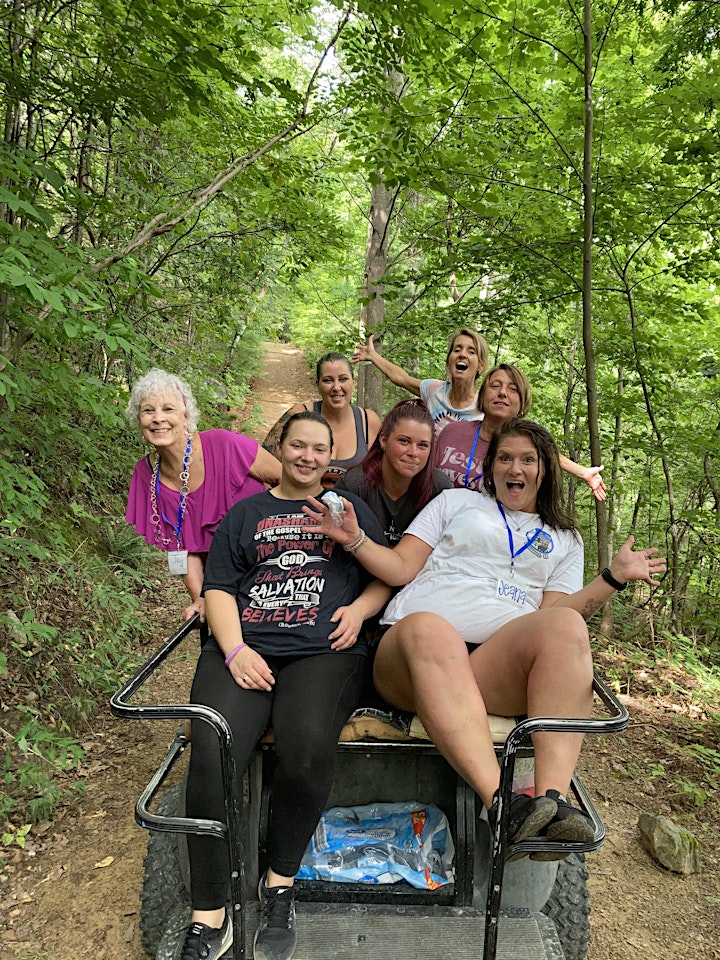 Come… STAY with us!
Experience a memorable & meaningful retreat!