6-week Online Discussion Group of Brene"` Brown's Atlas of the Heart
May 17, 2022 @ 6:30 pm

-

8:00 pm
Take a 6-week journey into Brene` Brown's Atlas of the Heart to discover how to build connections both with yourself and others.
Do you love listening and learning from Brene` Brown? Want more of her wisdom and experience?
Join us for a 6-week discussion group of Brene` Brown's latest best seller turned HBO documentary, Atlas of the Heart. Discover who you are and learn a new language…a language of emotions…which can give voice to your heart.
The group will begin on May 17 and meet 6 consecutive Tuesdays at 6:30 pm, EST.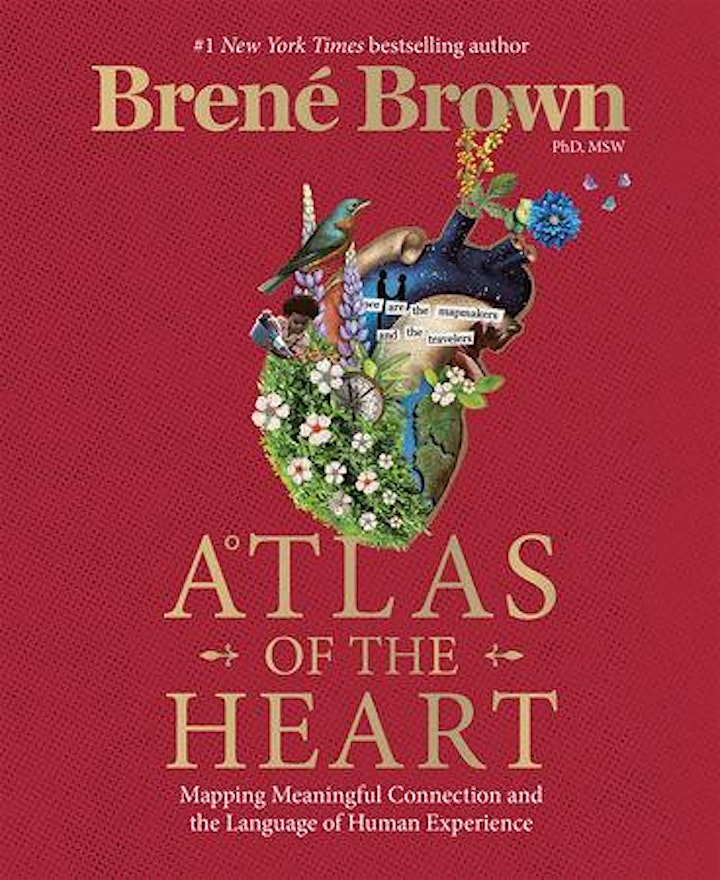 "Mapping Meaningful Connection and the Language of Human Experience.
If we want to find the way back to ourselves and one another, we need language and the grounded confidence to both tell our stories and to be stewards of the stroies that we hear. In Atlas of the Heart, we explore eighty-seven of the emotions and experiences that define what it means to be human and walk through a new framework for cultivating meaningful connection. This is for the mapmakers and travelers in all of us."
We will ride along with Dr. Brene Brown as she takes us on a journey through eighty-seven of the emotions and experiences that define what it means to be human. Her work is grounded in more than two decades of research and she uses a mix of storytelling, film references, and other researchers to share the language, tools and framework we all need to make meaningful connections with ourselves and others. Each week we'll cover a few more chapters to reflect and discuss our take-aways in a safe circle of fellow travellers.
Join this online study of Atlas of the Heart for a chance to meet new and interesting people, have meaningful conversations and unlock a deeper connection with ourselves and those around you.
Frequently Asked Questions
Is this just for women?
This group is open to women age 18 and up and takes place over the course of 6 weeks online. This discussion group will be a safe space for women to connect.
What if I can't attend live?
The calls will not be recorded in order to provide a confidential space for sharing.. Attend as many calls as you can to get the most out of this discussion group.