I AM Enough – A 6-week book study of SELF-LOVE a Workbook for Women
May 13, 2021 @ 6:00 pm

-

7:15 pm
Connect with a community of women for a journey of SELF-LOVE . Release Self-Doubt, Build Self-Compassion & Embrace Who You Are.
"In a rapidly changing world full of personal and professional challenges, it's not always easy to treat ourselves with love and compassion– but the Self-Love Workbook for Women is a simple first step. It's full of thought-provoking reflection and encouragement for women who want to build the confidence and self-esteem they need to take on the world.
Whether you're navigating your own body image, leaving an unhealthy relationship, or simply trying to embrace who you are, this book study will provide helpful tools and exercises for developing a better relationship with yourself."
Breakout Rooms & Activities to help you better understand yourself will include:
• Self-Assessment Quiz
• Experience practices for healthy self-care
• Connect with people and build community
• Discover what Self-Love is and What it is not
• Recognize lack of self-love in ourselves
• The Benefits of Loving yourself
• Find peace and contentment with self
It's not what you are that is holding you back, it's what you think you are not.
WORKSHOP DETAILS:
Sessions will include:
Reading & Discussions from book
Outside Activities, videos & Handouts
Weekly Breakout Rooms
Connection to an amazing group of women
DATE: April 8 – May 13, Thursdays (6-weeks)
TIME: 6:00 – 7:15 p.m. EDT
REGISTER is open through May
COST: $67 (pays for all 6 weeks)
Supplies, Optional: Copy of Self-Love for Women Workbook
Hope to see you soon!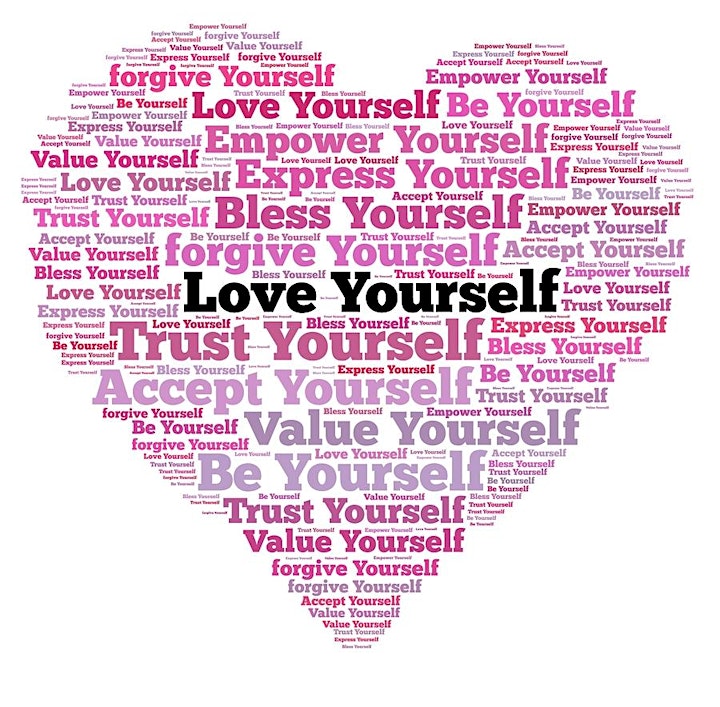 The Zoom link will be sent to you one payment is made.