Loss and Grief…. Walking Through the Holidays with Joy – Nov 29
November 29, 2020 @ 1:00 pm

-

2:00 pm

Free
Explore a plethora of suggestions & practices to find a balance between honoring your loss & taking care of yourself during the holidays.
With the holiday season approaching, we are constantly bombarded by images of happy families together sharing the joy of the season. If you are a griever, however, this may not be the picture that you can imagine at this point. Holidays, birthdays, or other days that were a special part of your family traditions trigger painful feelings of loss and grief. While there are other critical dates and times that affect grieving people, the holiday season is the biggest stimulus to provoke memories and feelings about important people in our lives who have died or who are no longer present at our holiday celebrations and rituals because of death, divorce or other estrangements.
People ask, "so, what do you want for Christmas?" The real answer is,
I want my loved one back.
I want my spouse back and family together.
I want my job and income.
I want to be healthy again.
For some people, anticipating, and perhaps even dreading, the upcoming occasion is worse than the actual day. Fearing that you may react badly, or ruin the holiday for others, can lead to feelings of grief and anxiety. There are several ways to approach these special days.
Explore a plethera of suggestions & practices to find a balance between honoring your loss & taking care of yourself during the holidays. Then you can be honest with yourself and others.
If your friends and family try to change old traditions, such as where the holiday dinner will take place, and that is one tradition you do not wish to be different, let them know. While they might think this change will make things"easier on you," if that is not the case, you need to tell them the truth. In all likelihood, they may be grieving as well. If you take the lead and are honest about how you feel, it will make it safe for them to be honest as well.
There is no right or wrong way to get through holidays and other special occasions. It helps to make everything you do a loving tribute to your loved one, while at the same time taking care of yourself. Keep or amend the traditions that they particularly loved so that you can still enjoy the occasion.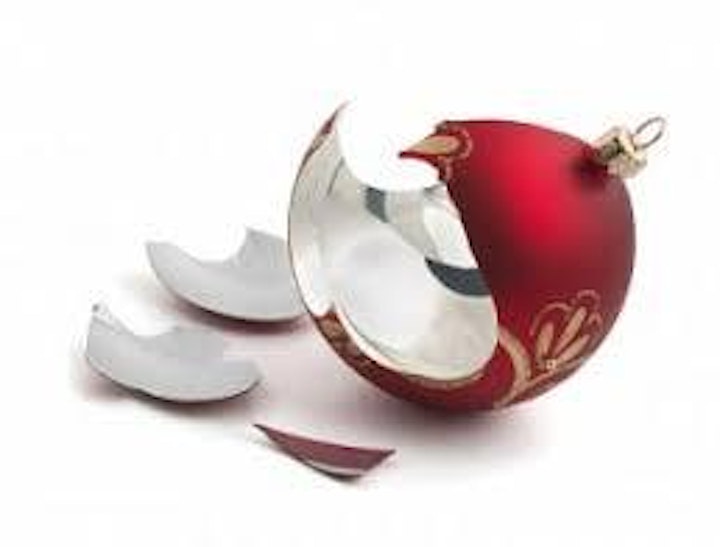 There are no rules for surviving holiday grief.
Do what you need to do to survive.
Honor your loved one how you need to, and do what feels best for your fragile, aching heart.
You are missing a huge piece of you, so do whatever you need to do to find a sliver of peace.
— Angela Miller